Christmas Whitening Gift Vouchers Available Now!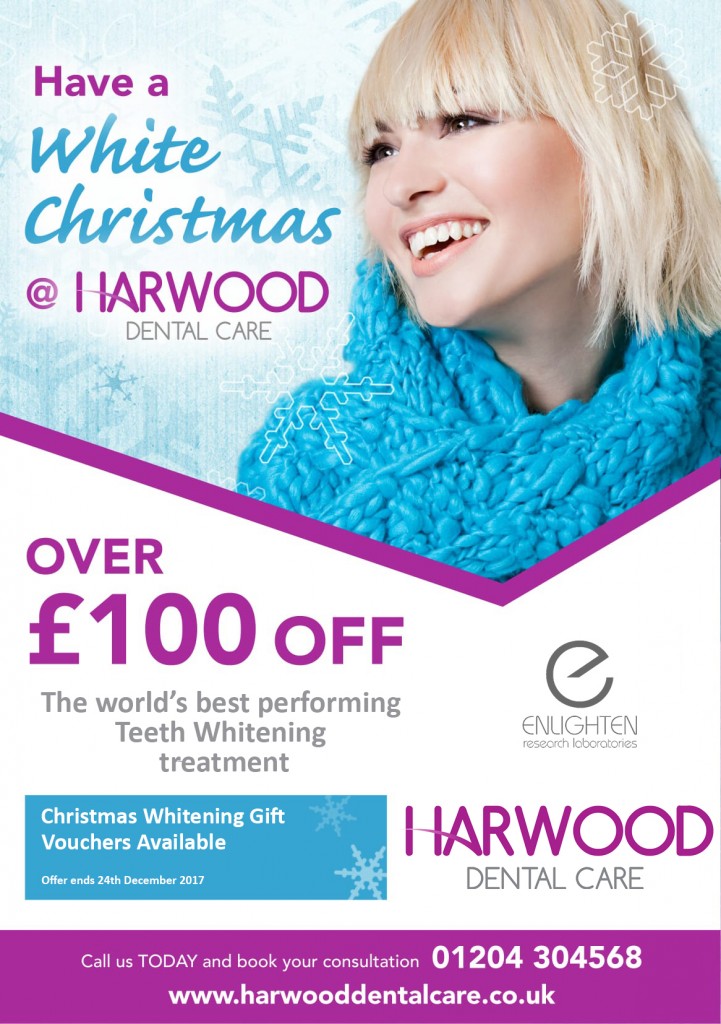 Tooth whitening is a safe, long lasting and cost effective way to brighten your teeth allowing you to dazzle once more. At Harwood Dental Care we offer the market leading Enlighten tooth whitening system, a comprehensive home and in-surgery treatment for unrivalled results.
Take a look through our patients gallery to see real life examples of how we've used teeth whitening to brighten our patients' smiles by clicking here.