How often should I use teeth whitening in Bolton?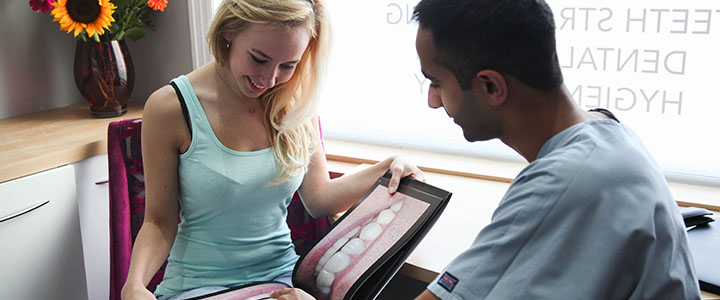 When you use home whitening kits, brightening your tooth colour is not a precise art. Different brands of home kits contain different strengths of bleaching agents, some of which provide a brightening effect that lasts a few months and some that lasts just a few hours.
No home kits come close to professional whitening treatments in giving a result that lasts for years, or ensures a predictable, even colour across all your teeth, that looks natural and transforms your smile.
Home kits versus professional treatment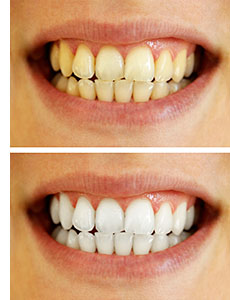 It's always important to follow the instructions on any home whitening kit you buy. Inexpensive, unregulated products from unfamiliar brands may fade straight away. Don't be tempted to simply try again straight away, as you may greatly increase the sensitivity of your teeth, making it very hard to eat or drink anything too hot or cold.
Home kits can usually be a re-applied every few months. If, however, you're fed up of using kits that make little difference to your discoloured teeth for weeks on end, leading up to your next home treatment, why not consider having professional treatment?
After just one session, your smile will be perfect and you won't need another appointment for a couple of years. Here at Harwood Dental, we use leading brand, Enlighten. The bleaching agent is applied by a professional, experienced dentist, who will give your teeth a check up and polish to ensure that you don't have any underlying health or dental problems that are either causing your tooth discolouration, or preventing your teeth from retaining the whitening agent.
If you'd like to find out more about how we can lighten your teeth by several shades, to give you a professional finish and dazzling smile, please give our expert dental team a call. We use custom mouth trays to make it a comfortable experience for you in our state-of-the-art treatment room. Enjoy whiter teeth for longer with our predictably good results.