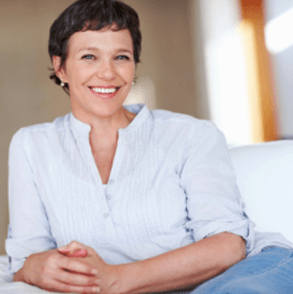 Are Dental Implants Worth Getting?
One of the most important questions everyone faces when looking to fill the gap that they have in their mouth. Dental implants can make people think twice due to several factors such as lack of knowledge on what they can bring to the table and ultimately pricing. So, we here at Harwood Dental Practice uncover whether dental implants are really worth getting in Bolton.
Long lasting security
Dental implants are definitely worth the investment if you're seeking to replace a missing tooth with a treatment option that could last you a lifetime. Dental implants are made of strong materials like porcelain and rooted titanium, so they provide a sturdy and strong foundation. If maintained correctly, they could last you the rest of your lifetime without the need for replacing any components or added maintenance like dentures need. We have noticed that a lot of patients are actually amazed with how reliable they are, and how dental implants help opens more doors into a more relaxed lifestyle.
Dental implants are fitted and permanent
Because dental implants contain a titanium root, it invites the jawbone to heal around it, they form an incredibly strong foundation in your jaw. They don't move, dislodge, or come loose when eating, chewing, talking or even laughing. A lot of patients find these factors to be a long-term security especially when compared to dentures. Imagine a life without having to secure your partial denture with distasteful glue, hastily refitting them after they are dislodged – especially during times you'd like them not to be such as social occasions or the overnight soaks.
Improving the quality of your life
With a fixed permanent tooth replacement, many patients find they don't need to worry about the embarrassing occurrences associated with dentures. With your new found confidence, you won't need to limit your diet and cater to your dentures anymore and can have the freedom of eating what you desire. Dental implants are definitely worth it when considering that not only could they provide you with health benefits, but they could also improve the quality of life in general.
Dental implants and your jawbone
Each tooth has a root that feeds into your jawbone and this root will tell the jawbone that the tooth is there, and its strength is still required. When you lose a tooth, those signals stop which can lead to that particular area of the jawbone to become weak which can threaten the rest of the areas teeth and bone but also softening your facial structure. Dental implants aren't just worth it to fill a gap, but they're worth having to continue promoting your jawbone health.
If you're interested in dental implants then please do not hesitate to get in touch with us here at Harwood Dental Care in Bolton today.