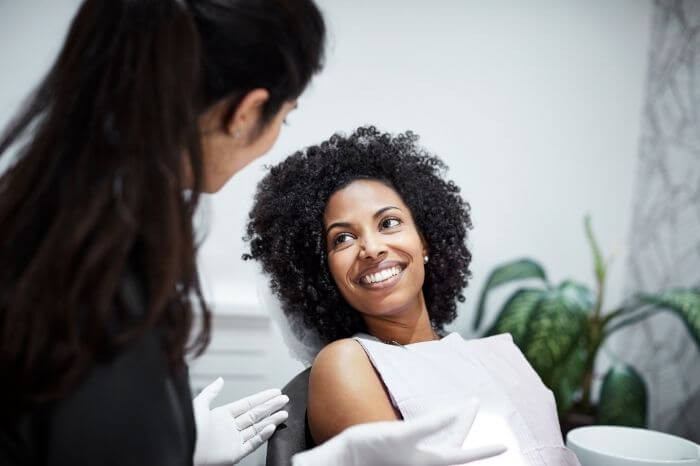 Iman Aligner Vs Invisalign
When it comes to our smile, we want the best possible care and attention – even if it's costly or heavily involved. The good news is, the treatments we're focusing on today – Invisalign aligners and Inman aligners – are neither, and a great choice for patients who want a more uniform smile with more comfort, more discretion and more bang for your buck (in other words, interest free credit!). Here's a bit more about the two treatments and which might be best for you.
Why choose an Inman aligner?
Inman aligners do what they say – use aligners to straighten the teeth. They're a fantastic option for those who want to go down the more modern route of braces, and avoid fixed metal wire and brackets. They focus on the 'visible' top and bottom teeth and can treat your smile quickly and effectively. Some dentists also suggest shorter periods of wear, for example around 16 hours per day for 2-3 months. However, this option may be more visible on your smile than other treatments, and isn't recommended for those looking to straighten their complete smile.
Why choose an Invisalign aligner?
Invisalign is the 'invisible aligner', so expect an ultra-discreet treatment. Just like Inman aligners, you're able to remove these when you wish, but might need to commit to 20-22 hours' wear per day. One of their advantages, though, is that they can straighten your entire smile – but expect a longer treatment duration for this.
What's right for me?
Only your personal preferences and a look at your smile will tell! Book a consultation at our Bolton dental practice and we'll advise you on the right treatment for your situation (and smile). We can't wait to see you and start your exciting tooth-straightening journey together!
Why choose Harwood?
We're a committed bunch and work really hard to create results our patients will love for years to come. We're as invested in your smile as you are – after all, you're our patient and it's our reputation at stake! We also want to work on your oral health as well as the aesthetic side, and do our utmost to educate our patients on caring for their smile and making the best possible choice for their teeth. It's why we're so well-regarded in and around Bolton, and the reason we receive so many lovely patient testimonials.
Still on the fence, or looking to book your consultation? Get in touch today.