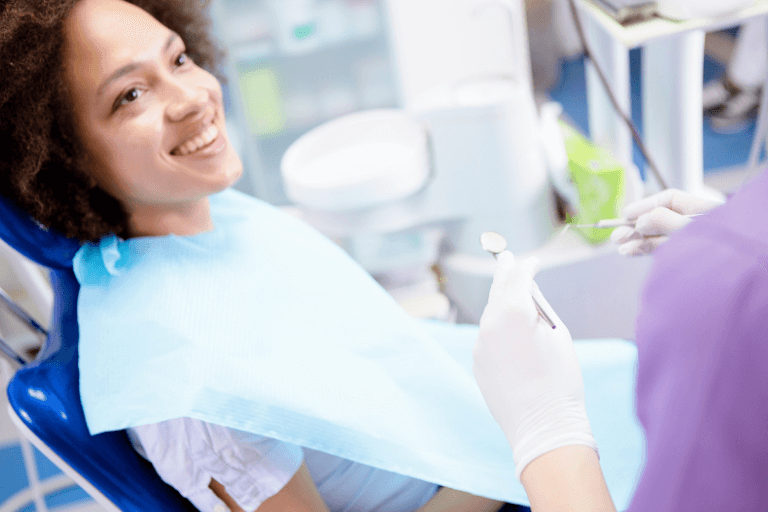 Surprising Benefits of Dental Implants
We've carried out countless successful dental implant procedures over the years, and this incredible tooth restoration treatment is showing no signs of going anywhere. In fact, more and more patients are expressing an interest in having dental implants placed when they lose a tooth – but many are surprised to hear about just how many benefits this procedure has.

In this post, our expert dentists here in Bolton highlight some of the little-known advantages you may experience when you have dental implant treatment.
1. Better oral health
There are lots of ways dental implants can boost your oral health, or prevent the need for procedures that may alter and affect surrounding teeth.

Bridges – another method of tooth replacement is bridges. The missing tooth is replaced by a false tooth (or teeth) supported by two 'caps', which fit over your existing teeth. This requires them to be carefully filed to ensure a perfect fit.

Gum health & bone loss – missing teeth can affect the supporting gum tissue and underlying jaw bone over time, as there's no longer an anchored tooth to chew with. A tooth implant can prevent this from happening.

Healthy mouth – with individual tooth implants, you might be able to clean between the teeth more effectively than before, helping prevent tooth decay
2. Anti-ageing benefits
With gaps in your smile, your mouth and lips can take on a sunken appearance, as there are no teeth behind them to offer structure to the face. With dental implants, this loss of structure is restored – so no more saggy skin
3. New teeth for life
Many people aren't aware of just how strong and durable tooth implants are. Once inserted and healed, and so long as you follow good oral care and have regular check-ups, there's no reason they can't last the rest of your life.

Our dental implants are colour-matched to your smile for the ultimate in discreet tooth replacement – no one need know you've had the treatment!
Book today
Our team of professional dentists here in Bolton will work with you to create a smile you can be proud of. From everyday oral care advice to expert treatments that get the most out of your smile through cosmetic enhancements and specialist restorations, there's nothing we can't turn our hand to. So what are you waiting for? Get in touch to book an appointment with our clinic located in Bolton today.