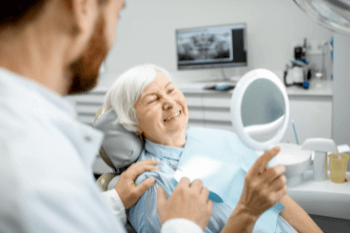 The Dos & Don'ts Of Dental Implants
Having dental implants to replace your natural teeth is a big step, and it's important to be fully informed about the treatment, aftercare and potential risks to ensure you're prepared for any possibility. In this post, our dentists here in Harwood have outlined a few 'dos & don'ts' to make the process as seamless as possible – and to give you greater peace of mind about what's involved.
DO: book with a reputable dental practice
The most important thing you can do when deciding on dental implants is researching reputable dental practices. Treatment should be carried out by experienced implantologists (specialised dentists) with a track record of successful procedures (i.e. happy clients and positive reviews), as well as the skills and credentials necessary for carrying out the surgery. Also, a word of warning – if the price seems too good to be true, it probably is – and it's not worth the risk. Our practice is well-known in and around Harwood for the procedure and our lead dentist, Dipesh Patel, has both clinical and research Master's degrees in Fixed and Removable Prosthodontics.
DON'T: skimp on aftercare
Dental implants are fitted in two stages; the metal post is inserted first, and when healed, the crown can be placed. It's extremely important to care for your smile properly during this time and beyond. Our dental implant recommendations are:

– Avoid touching the site
– Don't smoke
– Go easy on the exercise
– Use ice packs for swelling
– Take pain relief, as directed
– Avoid hot drinks and alcohol
– Stay hydrated
– Use mouthwash, if advised
– Clean teeth gently
DO: attend a follow-up
After placing your dental implants, it's important to book in a follow-up appointment with your dentist to ensure everything has settled correctly and you're not experiencing any problems or discomfort. Our team will be happy to advise when to do this, based on your treatment history.
DON'T: neglect your oral health routine
With a new false tooth in place, it can be tempting to think it will look after itself. Actually, dental implants need the same level of care as your natural teeth – brushing and flossing twice a day; regular check-ups; and mouthwash, if desired (or recommended). A soft-bristled brush, toothpaste with a fluoride number of at least 1350pm, and dental floss, tape or interdental brushes should do the trick.
DO: get in touch
Whether you're considering dental implants or you've had the treatment in the past and simply need advice, don't hesitate to contact the friendly team at Harwood today.