The importance of dental hygiene and gum disease.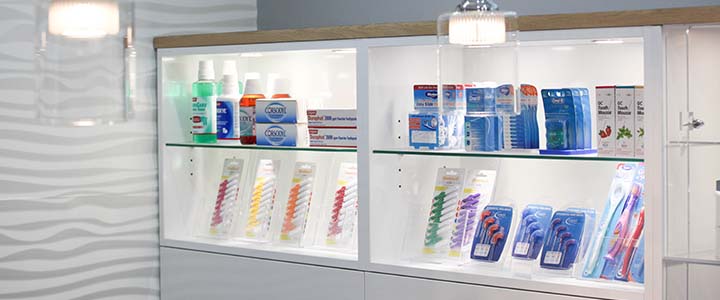 There are many cases of gum disease in Bolton and Manchester. We treat patients with it as and when they come and see us, but it's important to understand  that our patients are not alone. Gum disease is very widespread. The NHS website reports that most adults in the UK, who currently do not have gum disease to some degree, will experience it at least once in their life times.
Gum disease is easy to treat in the early stages, but how many of us know that we have it? If left untreated it can cause much more serious health problems. It has been linked to heart disease, rheumatoid arthritis and diabetes. Taking care of your dental hygiene is the best way to prevent gum disease, but do we have the necessary knowledge to look after our gums sufficiently? In this post we're going to look at how gum disease can affect us and the importance of attending regular hygiene appointments at your local dental practice in Bolton or Manchester.
About gum disease. 
Gum disease is also known as periodontal disease. The gums become inflamed in response to bacterial infection, an infection that is caused by a build up of plaque. Although brushing and flossing teeth helps to remove the food deposits that cause plaque, your diet, genetics and lifestyle choices can contribute to whether or not you may be particularly susceptible to gum disease.
The first symptoms of gum disease are swollen gums, as well as gums that are sore and bleeding. In the early stages, gum disease is known as gingivitis and far easier to treat. When the gums begin to pull away from the teeth and gum tissues become damaged, then gingivitis develops into full-blown periodontal disease. In the latter stages your teeth will loosen and may even fall out.
How regular hygiene appointments can prevent gum disease. 
Given that so many people experience gum disease in one form or another, at some point during their lives, the first step in dealing with it is by booking a consultation with your dentist. Your dentist will examine your mouth with a view to assessing the overall oral condition of your gums and teeth to see if inflammation is present and whether you could be at risk of needing gum therapy. Treatments for advanced gum disease may even involve surgery, however, in the early stages, scaling and root planing is enough to restore you to health.
Once the extent of your gum disease has been assessed, should you have it, an individual treatment program can be devised to ensure that you see a hygienist as and when you need, in order to make your gums better. If you don't have any symptoms of gum disease, our standard hygiene package will ensure that you are protected from it in the future.
Hygienist appointments will be arranged at a convenient time for you. During each appointment, your gums and teeth will be inspected, you will have a mouth cancer screening, your bone levels will be checked to ensure there is enough support for your teeth and any plaque will be removed.
To make our hygiene packages more affordable for you, we offer finance plans that will allow you to spread the cost of your dental treatment. If you'd like to find out more about how dental hygiene appointments can prevent gum disease, please give us a call to book your initial consultation. Our highly trained team of dental surgeons and dedicated dental staff will be able to guide you through the booking process.