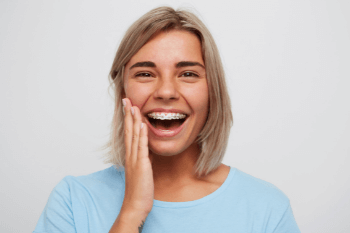 Are Adult Braces Worth It?
If you're an adult and considering braces for your smile, we're glad you're reading this blog. When it comes to any transformative treatment, it's really important to do your research, so you know exactly what's involved, and can weigh up any risks and benefits. Today, our dentists here in Harwood talk about whether adult braces are worth it.
Worth the time
Adult braces can take several months to a couple of years to create your dream results, so they can require a little patience on your part. You'll also likely need a retainer at the end of treatment, so bear in mind that this will be a long-term commitment to keep your smile on track, once you've reached your results. One of the things we love about our recommended brace – Invisalign – is that you can track your progress as you go through the Invisalign app, and thanks to the 3D images created at the start of your treatment, you'll have a clear idea how long the process will actually take for your unique case.
Worth the cost
Braces can seem expensive at first, but if you divide the cost over your expected treatment timeframe – whether it's months or a year – you can easily break down the value. Even though braces might not be for everyone, it's extremely rare for someone to be unhappy with their results or to discontinue treatment. In fact, Invisalign has treated millions of patients all around the world, showing just how many people do consider it worth the money.
Worth the effort
Adult braces don't have to be complicated. Removable braces are one of the easiest options, as they come out for eating and cleaning. But, even fixed braces can be manageable with the right tools – like interdental brushes and floss. With Invisalign, you'll need to brush with a toothbrush every so often, rinse under warm water whenever you take it out, and ensure you soak it in Invisalign's cleaning crystals or denture cleanser every two days. Of course, you'll also have to keep on top of your own oral health, and brush and floss your teeth twice a day, as usual.
Book with Harwood
Our experts here in Harwood would love to help transform your smile with Invisalign braces. Get in touch with us today via our contact page to find out how we can help you achieve your dream smile.