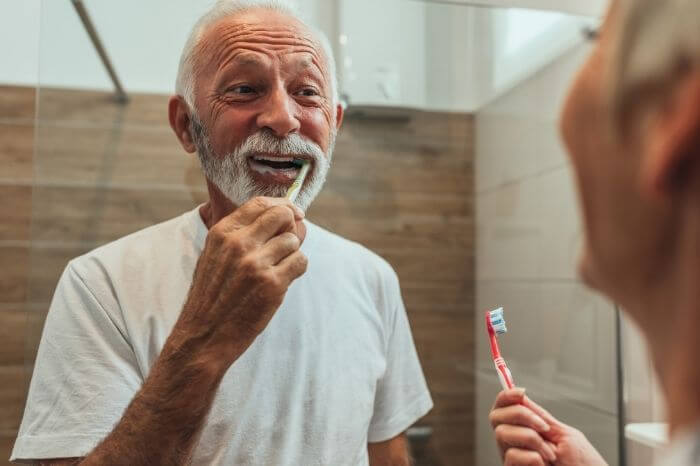 Are Dental Implants Safe?
Considering dental implants? Want to know more about them? Then you've come to the right place. Today's post – from our expert dentists here in Bolton – focuses on these clever false teeth, telling you all you need to know. So, whether you're considering treatment or just want to read up on the technology, read on.
Replacement teeth for a restored smile
Dental implants can replace one (single implants), several (multiple implants) or all teeth (implant-retained dentures), but it does depend on the individual and the health of your mouth and gums. Of course, you can also opt for non-permanent options, such as bridges and dentures. But, these days, dental implants are usually the preferred choice.
Secure and durable in your mouth
Tooth implants are known for being sturdy and durable, making them a solid solution for missing teeth. With tooth implants, you'll be able to bite and chew just as you would with your natural teeth. Being permanent, they can last a lifetime – as long as your natural teeth, in fact.
A straightforward procedure
Having tooth implants inserted isn't usually a complicated surgery and it's a relatively minor procedure. You'll need a local anaesthetic to manage any discomfort, and may need over-the-counter pain relief afterwards. But, usually all that's required to place your tooth implants is a small incision, drilling in your implant and finishing with a porcelain crown once healing has taken place. Our Bolton dentists are firm yet gentle, so you'll have peace of mind for a job well done, yet the procedure will be carried out sensitively.
Matched seamlessly to your smile
Tooth implants are a similar shape, size and colour to your natural teeth. This means they can be placed seamlessly into your smile and will suite in with your natural teeth. It's the ideal solution for restoring your smile as your new false teeth won't look out of place. In fact, most people probably won't realise you have dental implants – and we can certainly keep your secret.
Fantastic value for money
Though people do worry about the cost of treatment, there are lots of things to remember: the expertise of your dentists; the quality of the materials used; and the longevity of treatment. As tooth implants are a permanent solution for your smile, we think any benefits more than outweigh the cost of treatment.
Book your tooth implants
Our expert dentists await. Book a consultation here in Harwood now.