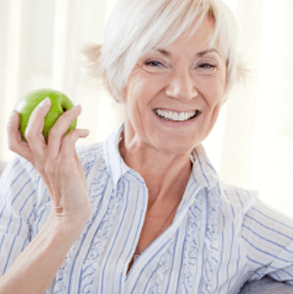 Do dental implants break?
Dental implants function and feel just like real teeth, and even real teeth break. This means that, sadly, your dental implants can break if you don't look after them properly or choose not to follow aftercare advice. They're not entirely problematic and can be very reliable, but there are some common sense considerations to put into practice when you receive your dental implants. This is how dental implants could break, and what to do if they do.
Why would dental implants break?
Your dental implant is made of three different parts, so it's important to compartmentalise what could disrupt each and how we fix it. The implant itself is made of titanium, and this is the screw that fuses with your jawbone. A connective abutment is then added, and the crown is fitted on top, which is the part that looks like a tooth.
Your crown and connective abutment come under strain when too much pressure is applied to them. This pressure doesn't come about through chewing and eating, because dental implants are largely designed to withstand this kind of day to day motion. However, if you regularly tear open packets with your teeth, bite through plastic labels, or even open bottles with your teeth then you're going to be creating a lot of pressure. This kind of acute pressure exerted on just a few of your teeth can cause your abutment to dislodge or your crown to crack.
The dental implant itself, the titanium root, also needs time to heal and bond with your jawbone. This will need revisionary treatment and is why we advise letting your dental implants heal for up to 2 months before we fit the abutment and crown.
How to avoid breaking your dental implants
Don't use your teeth to bite through materials that aren't food
Speak to your dentist if you have a history of teeth grinding and clenching
Don't eat ice or very hard foods
Follow the aftercare advice set out by your dentist
How to fix a broken dental implant
If the titanium root itself has broken, the only option available is to remove it and replace it with a new root. Some patients may need bone work to strengthen the area of jawbone again, which may take some time. If an abutment or crown breaks, then we only need to replace this specific part of the tooth replacement and not refit the whole treatment.
Dental implants in Bolton
If you're considering dental implants in Bolton and would like to find out about your treatment suitability and options, then get in touch with a member of our team at Harwood Dental Care on 01204 304568.