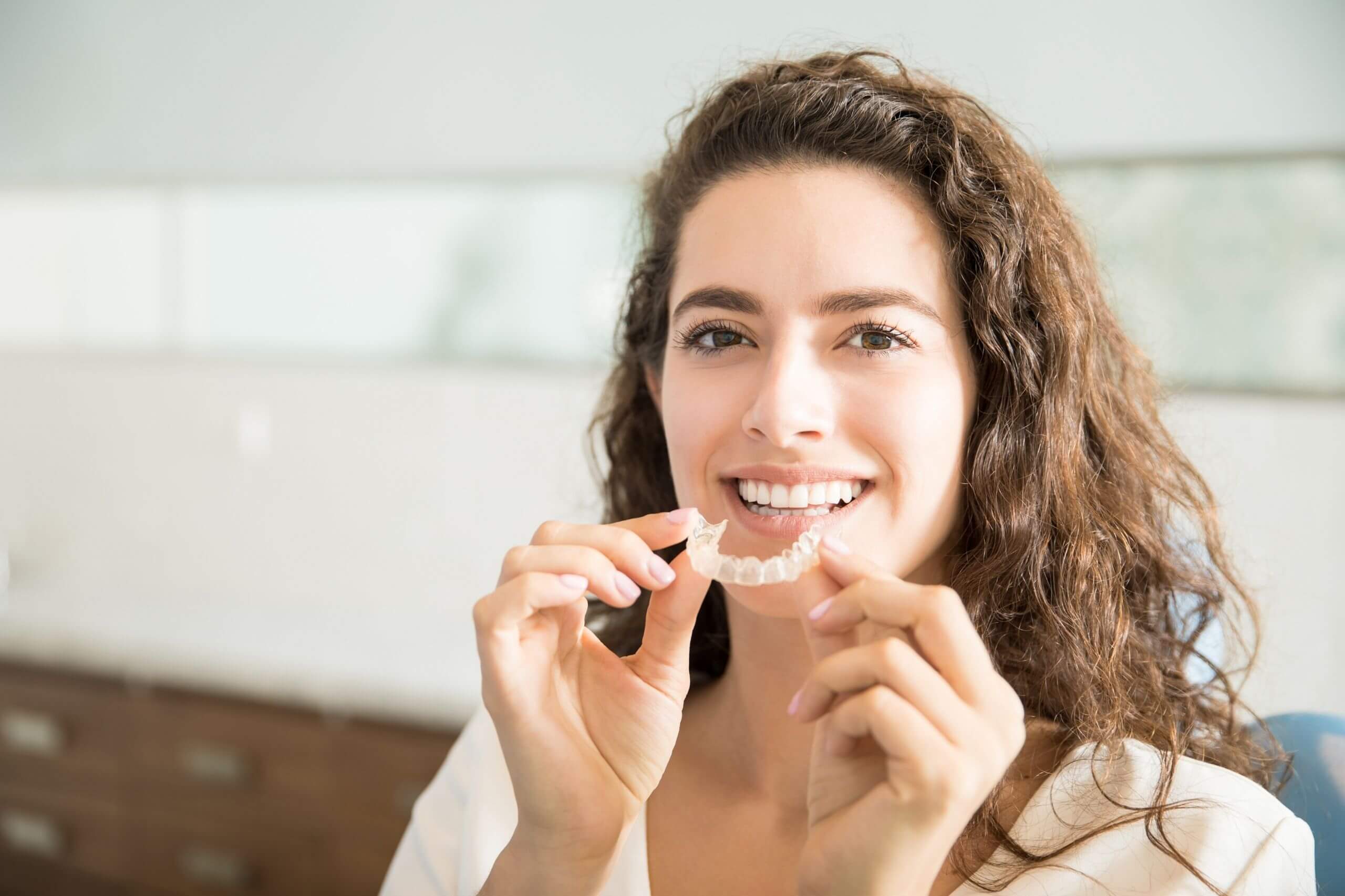 Guide On Retainers After Braces
In today's post, our dentists in Harwood focus on the subject of wearing retainers after braces, answering some common questions about them to give you a guide on how to wear, clean and care for them – and a few things to avoid, too.
Are retainers comfortable?
Yes, most of our patients find them comfortable to wear. In fact, after you've been wearing them for a period of time, you might even forget you have them in your mouth! Retainers are moulded to your smile, which means they fit snugly around each individual tooth. If you need yours to be adjusted or tightened, you may feel some slight pressure afterwards.
Can you take retainers out?
Retainers are removable, so you won't need to wear them all the time, like you did with your braces. Our dentists here in Harwood will talk to you about how often and when you need to wear your retainer. A word of warning, however: if you don't wear yours for the time recommended, it might cause your teeth to shift out of place, undoing all your hard work with braces. It can also mean you may need braces again in the future to then correct this problem.
How do you clean retainers?
Retainers can be soaked in denture cleaner and brushed gently with a soft-bristled toothbrush. If you don't clean your retainer, it can lead to a build-up of bacteria – and this can cause problems such as infection and tooth decay in the mouth. Of course, you should also keep cleaning your mouth, teeth and gums, just as before.
Can I talk with a retainer in?
Yes, but you might need to get used to your retainer first. In cases where you had braces treatment for a speech problem, retainers could actually help to improve it in the future.
Do I have to have had braces first?
Retainers can be recommended to you even if you haven't had braces. Sometimes, they can help correct an overbite or even help to better align the jaw. This can make chewing and eating easier, too. There are even cases where retainers have been used to treat breathing (snoring) problems.
Can I eat or drink while wearing retainers?
No, as this could cause damage to the appliance and possibly to your delicate mouth and gums. Of course, you'll still be able to drink water.
What happens if I forget to wear my retainer?
Talk to us about this, and we'll advise you on what to do – it depends how long you've been without it. Our Harwood dentists might suggest you wear your retainer for longer periods to help your teeth adjust. Its important that you continue to wear your retainer after you have had your braces removed to prevent your teeth returning to their previous position.
How do I get in touch with you?
Visit our contact page, and we'll arrange a consultation with our Harwood dentists.