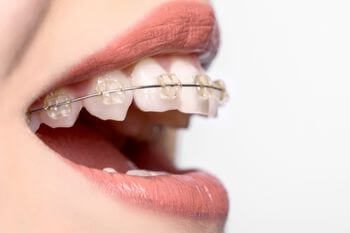 What to expect after braces
So you're coming to the end of your teeth straightening journey and your perfect teeth are closer than ever, but some patients have questions about what they can expect once they have finished their treatment. In this post, our dentists in Bolton aim to answer your questions regarding life after braces.
When will my teeth straightening treatment be complete?
This will vary from person to person and will depend on your orthodontic needs, as well as the brace option that you choose. With some braces, such as the Inman aligner or Invisalign, results can be seen in as little as 6 weeks! Whatever the case, you will have frequent checkups with your dentist in Bolton to monitor your progress, and we will be able to give you an indication of how long your treatment should last.
How do I maintain the results after my braces?
Once you have finished your teeth straightening treatment, it is recommended that you wear a retainer to prevent your teeth from shifting back to how they were before treatment. Not wearing your retainer may undo all of your progress and will mean you have to start your treatment all over again.
How long should I wear the retainers for?
Once you have finished your braces treatment, your dentist will advise you on how often to wear your retainers and for how long. Don't worry, you won't need to wear them as often as your braces, just for long enough to keep your newly aligned teeth in place.
Are the retainers comfortable?
Though they may take some getting used to, most patients generally don't find their retainers to be uncomfortable. We mould your retainer to fit your mouth, so they should fit snugly around your teeth and over time you may not even feel them at all!
How do I clean my retainers?
Cleaning your retainer is important to make sure there isn't a build-up of bacteria that you're putting back in your mouth. Retainers can be rinsed often and cleaned gently with a toothbrush. For a deeper clean, you can soak them in a denture cleaner or a cleaning solution. Similarly to clear aligners such as Invisalign, you should remove your retainers before eating and drinking.
Click here for a blog guide on Retainers.
If you're looking to start your teeth straightening journey, get in touch with our Bolton dentists and we can help you to get your perfectly straight smile.