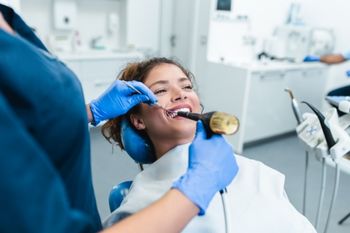 Why is it important to visit the dentist?
Did you know that over a quarter of adults in the UK said they only visit the dentist if it's an emergency? It's important to visit your dentist around every 6 months for a checkup, even if you think there's nothing wrong with your teeth. In today's blog post our dentists in Bolton will highlight the top reasons why it is important to visit your dentist.
1. We can detect early signs of dental health problems
Your dentist or hygienist can identify the early signs of several dental health concerns, including tooth decay, gum disease and even mouth cancer. Diagnosing and treating these problems early is incredibly important and can save you from having to have more treatments, such as tooth extraction, in the future.
2. We can provide expert advice
After having a checkup with your dentist, they can provide you with advice for taking care of your teeth going forward. You can also discuss any dental concerns you may have with them and they can give you guidance on any treatments you may wish to consider.
3. We can give you a professional clean
There may be areas of your mouth that you miss while brushing your teeth, causing a buildup of plaque. Once plaque builds up on your teeth, it can harden and become tartar. This cannot be removed with a normal toothbrush and can only be completely removed by a dental professional. Buildup of tartar can lead to many dental health issues, so it's important to see your dentist for a thorough clean.
4. We can keep your gums healthy
When we discuss dental health, a lot of people forget to consider their gums. On average, 90% of people will experience gum disease to some extent throughout their lifetime, and while mild cases aren't the end of the world, if it's left untreated it can become more serious. If the gums become too infected it can weaken the root of the tooth and cause it to become loose and fall out.
5. We can transform your smile!
Keeping your teeth and gums healthy is always important, but it's also good to be happy with the appearance of your teeth. Stained, crooked or broken teeth can harm your self-esteem, which is why we offer a range of cosmetic treatments such as teeth whitening and our smile makeovers to give you a smile that you'll be proud to show off!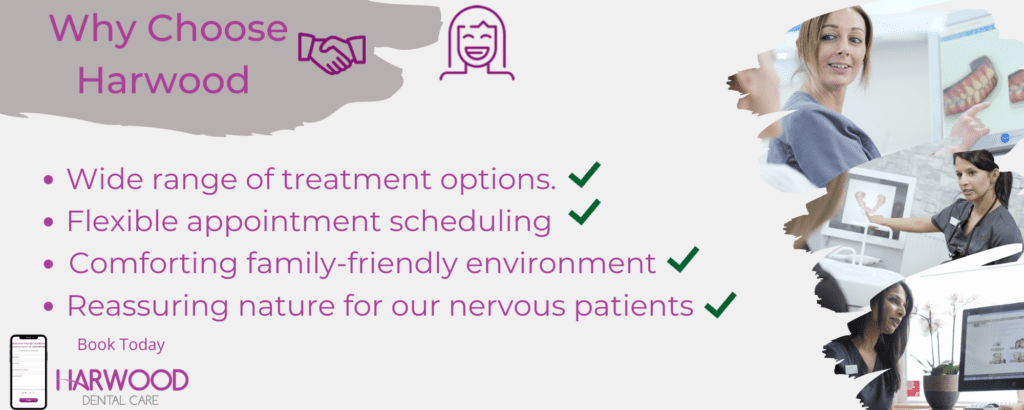 To book an appointment with one of our dentists at Harwood Dental Care, get in touch with our team to see how we can help you.