Say goodbye to your gaps and hello to a whole smile with dental implants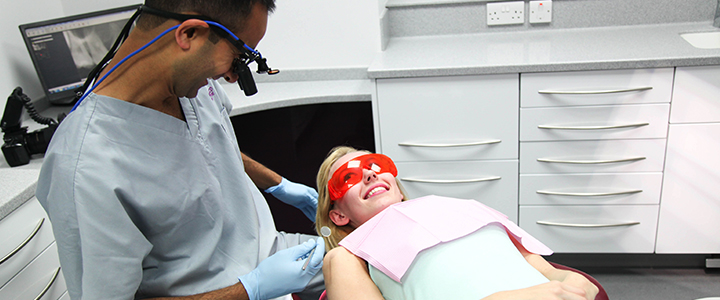 If you have one or more missing teeth, there are many reasons why you might be looking for the best solution to fill in the gaps.
As a species, humans look to the smile as a universal method of communication that bridges languages and cultures to show that you are someone who is friendly and approachable. When you feel confident about how your teeth look, the chances are that you'll smile more throughout the day. In turn, other people will respond positively to your smiles and return their own. Smiles are contagious, after all.
On the flipside, if you have missing teeth, you may find that you're more reticent to smile as you're concerned about what other people will think of your gaps. You may hide at the back of photographs or have developed hand gestures that distract from your gaps when you talk. None of these things are good for your confidence so replacing your missing teeth can make a world of difference from an aesthetic viewpoint.
There are more functional reasons to replace your missing teeth too. When a tooth has fallen out or been extracted and there's no longer a root within your jaw bone, the site of the missing tooth doesn't receive important signals to continue to strengthen and ossify. Over time, this can lead to bone loss. You may also find that your teeth, which are positioned to work in conjunction with their neighbouring teeth and those on the opposite jaw, start to drift into the wrong position because they're next to a gap. This can cause problems with your bite, and damage or wear down teeth that would otherwise be perfectly healthy.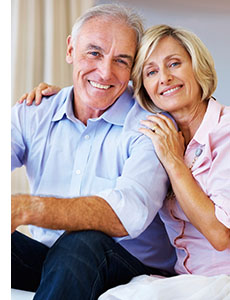 If left untreated, the bone loss described above and the movement of your remaining teeth can all affect the underlying structure of your face. This can give your mouth and cheeks a sunken, ageing appearance often associated with older denture wearers when they take their dentures out.
In extreme cases, we have even seen people with missing teeth having to severely limit their diet – and subsequent nutrition – because of how tooth and boss loss has affected their bite. People even find that, as their teeth become misaligned through movement, it can cause headaches, neck ache and jaw ache.
Dental implants are a fantastic solution for tooth loss. Not only do their look like natural teeth but they also function like them, even with comparable strength. Because dental implants are placed into the jaw bone, they act in much the same way as a natural root, stimulating your surrounding bone to strengthen and ossify around the implant. This can help you maintain your normal profile throughout your life, as well as protecting the function of your bite and the health of your natural teeth and gums.
Unlike dentures, dental implants can be relied upon to stay in place at all times, which means you don't have to cut your favourite harder foods out of your diet. You can also talk, laugh and smile with complete confidence.
The last point is so important. We can perfectly match the prosthetic teeth that sit on top of your dental implants to your natural teeth, so that no-one can even tell that you've had a restoration. Your smile will feel whole again and you'll be able to show it off to the world without any hesitation.
Thanks to incredible advances in dental implants, we are now able to create implant-retained dentures, place a crown or bridge on implants, provide you with same-day teeth or a complete new smile.
To find out about dental implants in Bolton at Harwood Dental Care, call us on 01204 304568 and book a free initial consultation.