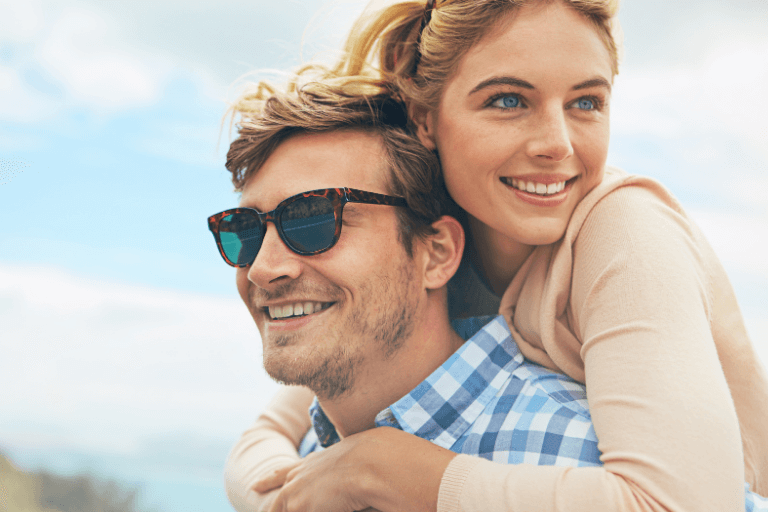 The Ultimate Smile Makeover
Do your teeth need a new lease of life? Has your smile become dull and stained over time? And do you wish you had a whiter, straighter smile that you could share without shame? If you've answered 'yes' to any of these questions, then why not consider our smile makeover treatment?

Here in Bolton, our professional dentists are knowledgeable about all areas of dentistry – not just your everyday extractions and hygiene appointments. We proudly offer a range of cosmetic treatments that lift your smile to new heights, and we'll focus on two of them in this very post. Read on to find out more…
The straight smile secret
If you've been living with teeth that are crooked or crowded, or bite problems have affected everything from your confidence to your diet, then it's time to put things right. Here at our Bolton dental practice, we offer Invisalign braces to give your teeth a gorgeously straight appearance, and best of all, the treatment is virtually painless and can flex around you and your lifestyle – no foods off the menu, and an easy way to keep both your braces and your smile clean.

Invisalign braces have lots of benefits, from being clear and removable, to its comfy yet secure design (no more wire brackets and braces!). In getting the perfect smile, the first step is to get your teeth perfectly aligned – and Invisalign braces can do just that.
The brightening boost
Once your teeth are in their beautiful new positions, it makes sense to get them looking their absolute best. That's why we offer teeth whitening at our dental practice, and recommend it for any patient thinking of our teeth-straightening Invisalign braces.

With our teeth whitening treatment, we combine in-house and at-home treatment to guarantee you a Vita shade B1. There's a 98% success rate, with results seen in a matter of weeks. When combining with our Invisalign braces, not only will your teeth be straighter, but they'll be sparkling white, too.
Book today
Here in Bolton, our professional dentists are waiting to start your smile makeover. With years in the industry, and knowledge and experience in all aspects of dentistry, you couldn't be in safer hands for your treatment.

Our Invisalign braces are one of our top treatments here in Bolton, and we'll work with you to come up with a smile plan that has all the benefits you're looking for, for results you'll love. Get in touch to book an appointment with our friendly and professional team today.