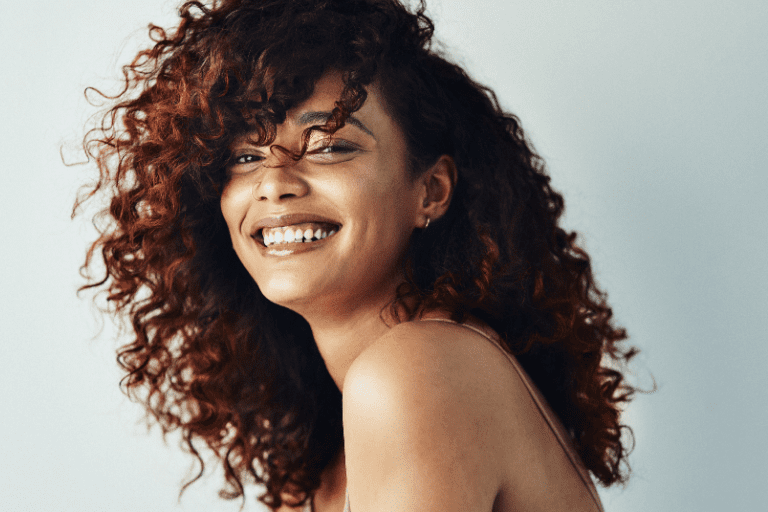 Can Invisalign Fix An Overbite?
Invisalign – it's the hottest name in braces right now, and with good reason, too. Clear, comfortable and not at all complex, this treatment even has celebrity endorsement, with advocates reportedly including Grammy award-winning singer, Billie Eilish and Oscar-nominated action star, Tom Cruise.  
It's no surprise, then, that more and more of our patients are asking for this quick teeth-straightening solution. Incredibly, Invisalign braces can work on a range of orthodontic cases, from marginal corrections to smile makeovers. Read on for more…
Can Invisalign fix my overbite?
It's a common question we're asked – and bite problems are one of the leading reasons patients look into brace treatment. Not only can Invisalign braces fix overbites, but they can straighten out other bite problems, too, ranging from crossbite to underbite, and even open bite.
How does treatment work?
One of the best things about Invisalign is it's a clear brace, which means nobody can tell you're having treatment. Picture it against wire and bracket fixed braces, and it's easy to see why so many consider it a revelation in adult braces!
Treatment involves scanning and photographing your teeth to then plot each stage of treatment – which coincides with a new set of Invisalign aligners – as well as your final result. You can track your changing teeth on the Invisalign app, and of course, our dentists are here for you, should you need to book into our Harwood dental practice.
How long does treatment take?
It varies, but Invisalign themselves say it can be faster than traditional fixed braces. When we scan your teeth and generate your treatment path, we'll have a clearer idea of what treatment time will look like for you.
Can I take out my braces?
Yes! They're completely removable – so cleaning your teeth and eating meals and snacks is an absolute doddle. Of course, treating an underbite requires quite a bit of wear from your new adult brace, so expect to have your Invisalign in for up to 22 hours a day.
What else do I need to know?
We're proud to announce that finance is available on our Invisalign adult braces, including an interest-free option (subject to the usual checks). In other words, you'll have complete peace of mind about your teeth straightening treatment, from start to finish – and it won't break the bank, either!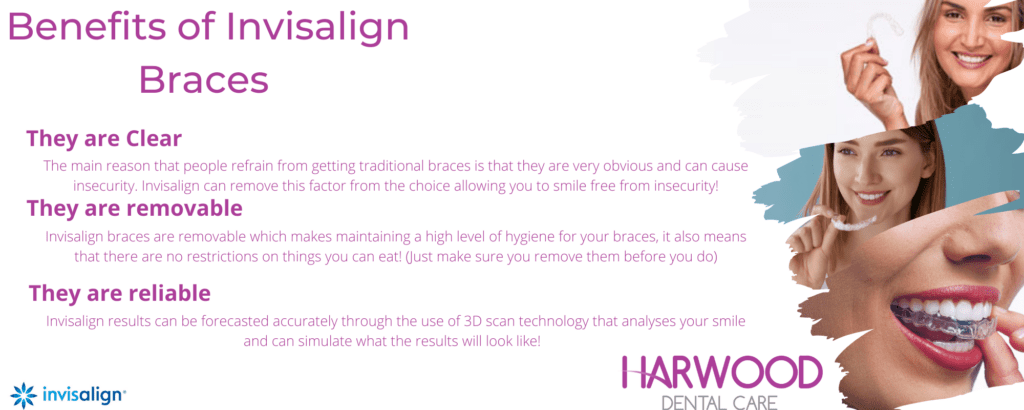 Get In Touch
Book your Invisalign consultation today by clicking by visiting our contact page.