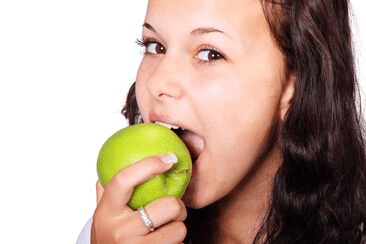 Dental implants vs dentures?
With the two being very popular in regards to filling gaps in your teeth and with one being a more permanent solution than the other, you're probably questioning yourself and wanting to find out the answer to which one is better. Here at Harwood Dental, we offer either treatment and hope to help make you a decision by listing the pro's and cons for each one below.
Dental implants: the intro
Dental implants are a permanent solution to single or multiple missing teeth. They involve placing a titanium root in the jawbone where the gap of your missing tooth is, and then attaching a natural-looking crown on top to form your replacement tooth. They are fitted with a minor surgery and are commonly made of materials like porcelain and ceramics to provide true-to-life colour and aesthetics to the replacement crown.
What are dentures?
Dentures on the other hand are removable and provide you a temporary handy solution. The tooth replacement device also known as 'false teeth' are worn over your gums for a more natural aesthetic and pleasing smile. They may need to be secured with denture glue on the roof your mouth, and they must be taken out every night to soak before they are placed in your mouth the next day.
The negative aspects of dentures
There are a few negative points when it comes to dentures. Although they look just as good as implants, the fact that they aren't permanently fixated into your mouth may become a problem in the long run. Some of these problems include being increasingly frustrated with them, having a messy and distasteful taste of denture glue and the worst being the possibility of your denture being dislodged when eating, talking and laughing which can create severe embarrassing moments if you're unprepared for them.
Effects on your dental health
It has been reported that having dental implants have more of a positive effect as opposed to having dentures because of their permanent fixation. Your jawbone will send messages to the gap and surrounding teeth that there is now a replacement there which acts as a substitute to original teeth. Dentures, however, unfortunately act as a façade as they simply cover over the gums therefore providing no stability to the jawbone, which can lead to bone resorption.
The topic of dentures can make you feel hesitant in proceeding with the dental implant treatment, but here at Harwood Dental in Bolton, we'd be more than happy to help in consulting you with the best options. Get in touch today with our family friendly practice to begin your journey today.