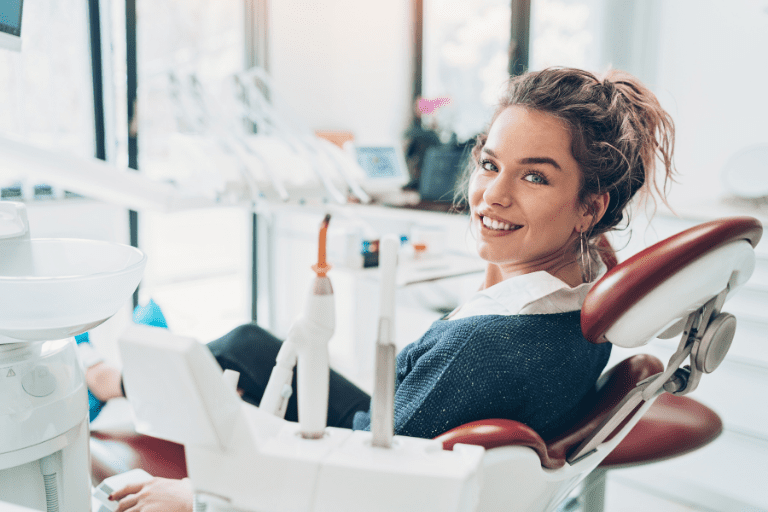 How Long Do Dental Implants Last?
Dental implants are one of our specialties here in Bolton. They're one of the strongest, most reliable options for replacing missing teeth, and our patients love how discreet and natural-looking they can be. In this post, our expert dentists will discuss them in greater deal, from how long they last, to what treatment involves.
So, how long do they last?
Incredibly, dental implants can last a lifetime. It may sound surprising for what's essentially a false teeth, but the secret's in how they're inserted into your mouth. With great care and under anaesthetic to ensure you're comfortable, the tooth implant post is gently fitted into your gums, which will then gradually bond to your jaw bone over the course of a few months. This provides a strong and secure foundation that's no different from the way your natural teeth grow, and means that all it takes to complete the tooth is a durable crown.
How can I care for my tooth implants?
Regular brushing and flossing is all we ask for – that, and check-ups with our top dentists. You don't need to care for tooth implants any differently than you would your ordinary teeth, so there's no new equipment needed and no other approach required. Our dentists are happy to share their recommendations on toothpaste, toothbrushes and dental floss (or tape), so don't hesitate to ask at your next appointment.
What if there's a problem with my tooth implant?
Something like 90-95% of dental implants are a success – which is a pretty incredible statistic. However, as we've said, it's essential to practice good oral health care and ensure you have regular hygiene appointments to stay on top of plaque, bacteria and food particles that can lead to future problems, such as gum disease. Having said that, there's always the possibility that something could go wrong and you could develop tenderness round the implantation site or it could become wobbly over time. These sorts of problems can often be identified during your regular dental check.
What if I need to replace several teeth?
Dental implants can replace all your existing teeth, if required! In this scenario, you'd have a few posts inserted round the mouth, rather than one for each tooth. We can also help treat cases where there are several teeth missing in a row.
Can you treat every case?
Sadly, there are exceptions. Dental implants can't usually be carried out on those with gum disease and periodontitis, so we always include a consultation as part of the process to ensure it's right for you. We also advise that people who smoke quit, as smoking can interfere with your body's natural healing process.
How do I book my dental implants?
It couldn't be simpler. Get in touch via our contact page, and our Bolton dentists will see you very soon!