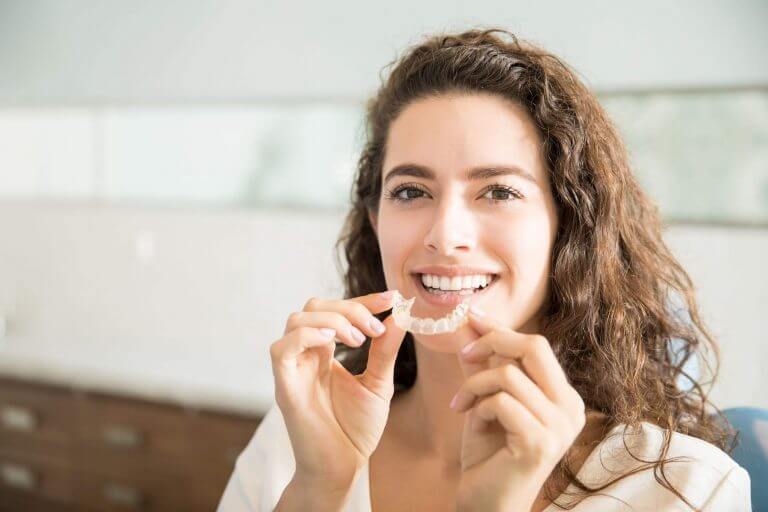 Invisalign Misconceptions
As Invisalign only appears to be a plastic form-fit of your smile, its hard to believe what its capable of. Because of this, there are a lot of myths and misconceptions surrounding the Invisalign process. Lets debunk these misconceptions by giving you the facts your looking for.
Invisalign can only fix minor misalignments
This is a myth that has possibly circulated as people wouldn't think that its strong enough to fix severe misalignments, however in reality, it can do both! One of the greatest advantages of Invisalign in Bolton is that the aligner system is customised to your smile's needs. Invisalign can help to improve a number of conditions such as cross-bites, overbites, underbites, open bites, gapped teeth and overcrowded teeth.
Invisalign aligners require less hygiene-attention
This is partly correct in the fact that your aligners are removable, making it easier to brush and floss your teeth, however, it's not correct in the sense that they need less care and attention. If proper hygiene techniques aren't used for care of your aligners, your aligners will start to appear cloudy and discoloured. Bacteria is also left to sit on the aligners, making your aligners emit a bad saliva-odor. With regular hygiene, your aligners will maintain their durable performance and clear appearance.
The aligners are uncomfortable to wear
A little pressure is common as you're not used to the pressure of your aligners around your teeth. Once you've gotten used to the fit of your aligners, you won't even be able to tell you're wearing them. As Invisalign is made with a clear, smooth plastic it allows the patient to speak comfortably and go about their day without any digging and pulling of the gums, which is what you might have experienced with metal braces. Invisalign aligners in Bolton are also removable meaning you won't have to restrict your diet around them, meaning you can eat whatever you like comfortably.
Invisalign is only for the younger generation
While Invisalign braces in Harwood are trending with the younger generation, they are incredibly popular amongst adult patients, and in fact they are mostly patients over the age of 18. Some adults at first are unaware that they are eligible for Invisalign treatment and thought that there was an age limit to this process. Gladly Invisalign is suitable for all ages – providing your oral hygiene is that of a good standard and you're suitable for treatment. Because the aligners are virtually invisible, its seen as a perfect solution for teens and adults that want to straighten in secret.
Now that we've debunked those Invisalign misconception, you may feel ready to begin your journey to a beautiful smile, contact Harwood Dental Practice in Bolton today. We're looking forward to hearing from you.