An investigation into the cost of dental implants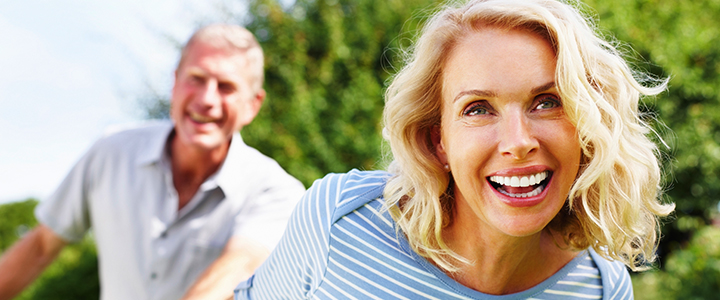 As a dental practice in Bolton that offers dental implants we're often asked about the cost implications. Patients discuss the possibility of travelling abroad for implants and sometimes find it difficult to understand why dental implants are so expensive. In this blog post we will look at each of these areas and see where you can keep the cost of implants down.
Travelling to another country for dental implants
You may be tempted to travel overseas are dental implants, this is understandable but here are a few things that the British Association of Plastic Reconstructive and Aesthetic Surgeons (BAPRAS) suggest that you should think about before you go, ask yourself these questions:
• What experience does the surgeon have in placing dental implants?
• Are the hospital and surgeon regulated to the same standards that they are in the UK?
• What follow-up arrangements there are with the surgeon/practice?
• Will you be covered by your regular travel insurance or we need a specialist insurance?
• What medical insurance arrangements are in place if a health problem arises after surgery?
• If you have any complications that arise after the dental implants are placed what arrangements are there for travelling back to the country in which you had them?
• If you have any complications how will payment for the remedy be made? The NHS only provide emergency care in the UK so we need to make any extra payments to the original dental implant provider?
• Can you claim any money back if you need to transfer your care to the UK? Remember, hospitals and private practices will require additional payment if they are to take over your continuing care.
• How easy will it be to claim financial compensation should there be any problems with your overseas provider?
Let's look at each of these areas in turn and discuss the implications.
The surgeon's experience in Dental implant surgery
Always make sure that any dental implant surgeon which is placing dental implants has experience in this area. Ask any dentist for a list of patients that they have seen and ask them for reviews of the treatment from those patients.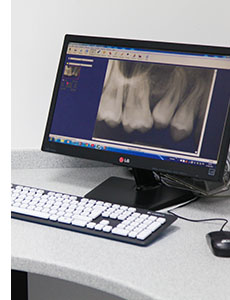 Regulation and registration standards
These standards differ considerably from country to country so it's a good idea to do some initial research on where your planned treatment will take place. Does that country have a professional regulatory body?
Is it compulsory for dental professionals to be registered with them?
You can find out about health regulators and professional bodies in other countries by visiting www.healthregulation.org. If there is a regulatory body, you may want to visit their website to find out about the standards they enforce, what qualifications dental professionals must have and who to contact if you have a complaint about your dental implant treatment.
In the UK, it is compulsory for every dental surgeon to be registered with the General Dental Council (GDC). The GDC say:
"We set and maintain standards in UK dentistry. Your dental professional must be registered and must continue to meet our expectations throughout their careers. We can take action if they do not."
This means that if the individual surgeon that you see does not meet the highly exacting standards of the Council then action could be taken against them. Does this same regulation exist in the country which you are considering visiting?.
Also in the UK every dental practice has to be registered and comply with rigourous standards set out by the Care Quality Commission (CQC). These standards include:
Ensuring that care and treatment is tailored to you and your needs.
Ensuring that you have privacy, equal rights and are treated with dignity and respect.
Ensuring that full consent is received before any treatment goes ahead.
Safety with regards to treatment, staff qualifications, competence, skills and experience.
Providing you with Clean, suitable and properly looked after premises and equipment during your treatment.
Rigourous cross infection control procedures to keep you safe.
Ensuring that the practice have complaints procedure.
Good-quality governance systems in place to check the quality and safety of care.
Ensuring that your care is provided by suitably qualified, competent and experienced staff.
Making sure that recruitment procedures in place carry out relevant checks such as criminal records and work history.
Displaying the results of any surveys conducted by the CQC within the practice.
As you can see these standards are quite rigourous and are compulsory for every dental practice providing care in the United Kingdom, are the same standards in place with a regulatory body in the country which you are considering visiting?
Here is our CQC report rating.

Follow-up arrangements with the surgeon
After we have seen a patient for dental implants we like to ensure that that patient has good follow-up procedures and is cared for on an ongoing basis. Your dental implant integrates into the bone of your jaw and becomes an integral part of your body. It needs to be looked after and cared for the same as your natural teeth and so on going care is absolutely vital.
If you go back to your original dentist in the UK with a dental implant that has been placed abroad you will need to make sure that you have the full details of the implant, we suggest you take note of:
The dental implant manufacturer.
The unique reference codes and serial numbers provided by the manufacturer for each dental implant component.
A full list of all of the dental implant components including their serial numbers.
If you then decide to stay in the UK for any follow-up or remedial work on that dental implant you can at least provide a UK dentist with a starting place for helping you.
You may also decide to continue travelling abroad to see the original dental implant dentist. If this is the case then we would suggest you take into account the cost of travel and hotel fees in your calculations before going ahead.
Complications from dental implants
Thankfully these are quite rare but complications are an inevitable part of any surgical procedure. Any dental implant will take at least three months, sometimes six, to integrate into the bone. You will therefore need to travel back to the UK after the dental implant has been placed for the healing phase of the procedure. If there are unexpected complications which arise during the healing phase, such as an infection, what are the arrangements for travelling back to the dental implant surgeon to have these complications dealt with?
Advice from the General Dental Council
The NHS choices website talks about travelling abroad for implants and quotes Damien Walmsley, professor of restorative dentistry at the University of Birmingham:
"You may not get all the information or reassurance you would normally get from your dentist at home" 
The General Dental Council Then go on to give 5 top Questions you need to ask before travelling abroad.
Who will be carrying out my treatment and what qualifications do they have?
Do you have any references or testimonials from previous patients?
Are you regulated by a professional body and his registration compulsory?
What happens if I am unhappy with the results and who pays the extra flights, hotels and remedial work?
Do you have complaints system in place and can I see a copy of it?
Why are dental implants so expensive?
The cost of a dental implant is made up of the following components:
Your dental surgeon's time to prepare the diagnostics, analysis and preparation work prior to the implant.
Training courses for the team to ensure they know exactly how the dental implants work.
The dental implant itself, this is a precision made piece of engineering manufactured to tolerances of a fraction of a millimetre.
The Crown which goes on top of the dental implant made by a highly skilled dental technician.
The follow-up and after-care provided by the dentist to ensure that the dental implant integrates into the bone and heals properly.
Continuing care to ensure your implant lasts as long as possible, preferably a lifetime!
When considering going abroad for dental implants these are some of the areas that can be found cheaper abroad. The question to ask is that does cheaper always mean better?
This TV advert for VW is a great example of getting what you pay for… is your health worth it?
Before and After Dental Implants
Here is a case demonstrating the ability of dental implants to transform the smile. This lovely patient about Bolton dental practice didn't like the gaps in their teeth. Dental bridges could have restored these teeth but that may have meant reduction of the healthy teeth either side. We decided that the most conservative way to replace these missing teeth would be to use to dental implants, one in either side.
The cost of dental implants
Let's examine the cost of this dental implant treatment and compare it to a dental bridge. In order to replace these two missing teeth, to dental implants were required, one in each gap. The alternative would be to use a dental bridge which would require preparation of the teeth either side, this would mean that in order to replace the missing tooth we would need to support this new to off of the teeth either side with a dental bridge. Each bridge would therefore have three teeth, the replacement for the missing tooth in the middle and the supporting tooth either side.
Dental Implant Cost vs Dental Bridge
Implants: £2,200 X 2 = £4,400 (2 dental implants)
Bridge : £575 X 6 = £3,570 ( 3 tooth dental bridge X 2)
As you can see the difference between the price is £830 more for dental implants, but for this additional fee you get:
Less destruction of the surrounding teeth.
More support for the bone whether to has been lost preventing further bone loss.
Maintenance of healthy teeth either side of the dental implant which look natural and appealing.
If you would like to discuss having dental implants please call the practice on the number listed or request a free consultation.