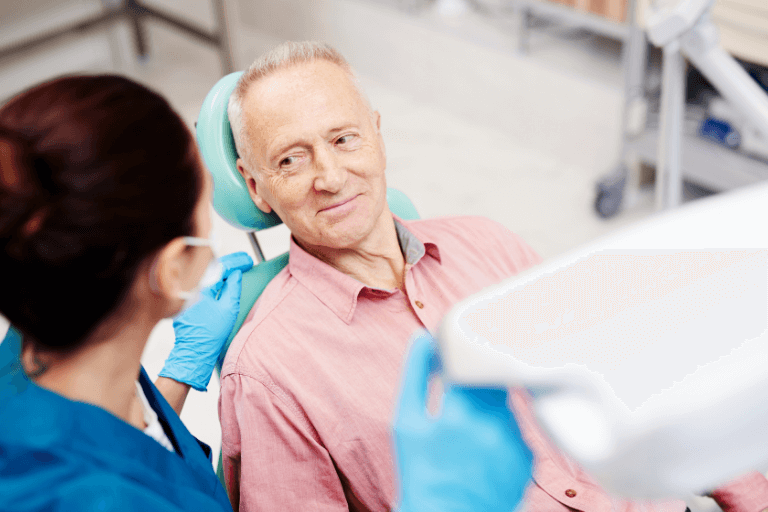 Problems With My Dental Implants
Our team of dentists here in Bolton always aim to inform you about every element of your treatment, and to ensure that what we recommend truly is the best option for you and your smile. However, despite our best efforts, things don't always go to plan and problems can arise. In this post, we focus on dental implants, and how to fix any issues you may have.

Before we begin, we want to put your mind at rest.
Dental implants are an extremely successful procedure in 90-95% of cases.
This means that a huge majority won't experience any problems at all. However, for the very few who might, or who may be anxious about having dental implants carried out at all, read on to see how we can help.
My dental implant feels loose
Usually in these situations, it's the crown part of the tooth that's loose, which can be remedied with a new crown. You might feel that the tooth implant is wobbly, or it may be painful, sensitive, or quick to bleed. Causes can include gum problems, infection or a lack of integration between the implant and the bone. Of course, an infection or gum disease would require treatment and it may not always be possible to carry out a new implant. 
My dental implant is causing me pain
It's normal to experience pain during the healing period – after all, dental implants involve very minor oral surgery. In most cases, any discomfort should pass in a couple of weeks, or even in a few days. If this doesn't happen, it could be a sign that the tooth implant isn't fusing properly to the jawbone, and you'd need to book in with us as soon as possible.
My dental implants are irritating my gums
It's fairly common for some sensitivity and inflammation to be experienced following your tooth implant treatment, but gums that are continually red and swollen can indicate infection, which could potentially spread to other areas of the mouth and even the blood (sepsis). This needs treating straight away to prevent these kinds of complications.
My dental implants make chewing difficult
Implants should look, feel and act like natural teeth – and should make chewing easier, not harder! If this isn't the case, you should book in with your dentist to check that the implant has fused properly to the bone.
My dental implants need replacing
The technology for tooth implants has advanced greatly in recent years, and older implants may not hold up to today's standards (from the quality of the materials to their durability). Nowadays, tooth implants should last a lifetime (with proper dental care and check-ups). 
How do I book for treatment?
If you're concerned about your dental implants or have questions about your treatment, visit our contact page to see how our Bolton dentists can help.