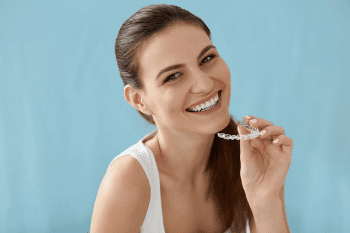 Benefits Of Invisalign For Adults
As you know, we proudly offer our patients Invisalign braces here in Harwood. But what you might not know is just how incredible this clear brace treatment is. Well, wonder no more – in today's post, we're going to give you a run-through of all its many benefits, and just why adults love them so much.
It's totally clear
The transparent acrylic plastic used to make Invisalign trays (or aligners) means your treatment is super-discreet and you'll likely feel a whole lot less self-conscious while going through the process. Some of our patients get so used to wearing Invisalign braces, they forget the trays are even in their mouths!
It's removable
Taking your braces in and out might seem annoying, but it's useful and makes it easier to keep your Invisalign clean and clear. What's more, there's no restriction on what you can eat – as long as you pop them out, first.
It's reliable
How many other treatments can you have – dental or otherwise – where you're given a 3D projection of your results? Invisalign scans your smile to see which teeth need to change, plots your treatment (which corresponds to the sets of aligners you'll need) and even creates an impression of your results at the end.
It's competitive
Pricing for Invisalign braces isn't as much as you might think – it's often not much more (if any more) than traditional fixed braces. But, for the cost, you're getting clear, comfy and removable braces – what's not to like?
It's popular
There's no longer a huge stigma associated with wearing braces. It's quite the opposite – thanks in part to Invisalign's huge celebrity following (Tom Cruise has reportedly had treatment, though as he's notoriously private about his personal life, we can't say this for sure!). Celebrities aside, did you know Invisalign treated millions of patients all around the world? And right here in Harwood, we have countless patients happy with their lasting Invisalign results.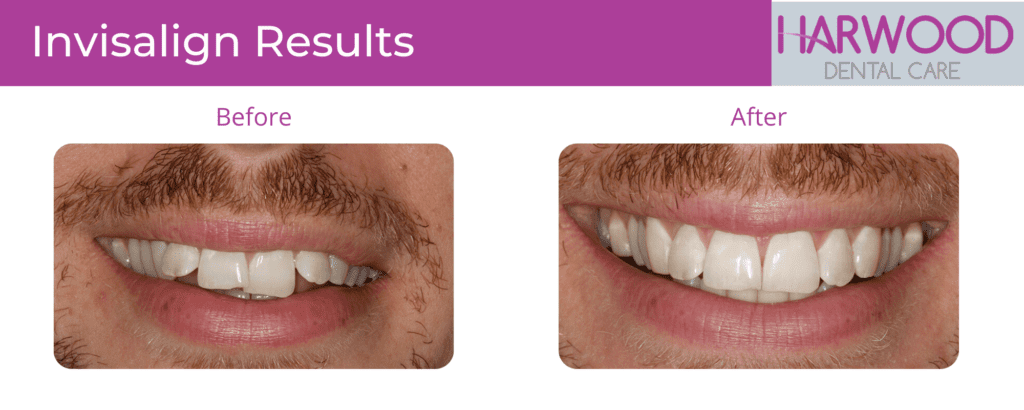 Want to know more?
Whether you'd like an informal chat or an official Invisalign consultation, get in touch with our expert dentists here in Harwood today. We love to see our patients feel so happy and comfortable in their skin, and Invisalign's transformational results mean seeing is believing! Find all the details over on our contact page, and we'll look forward to seeing you here in Harwood very soon.